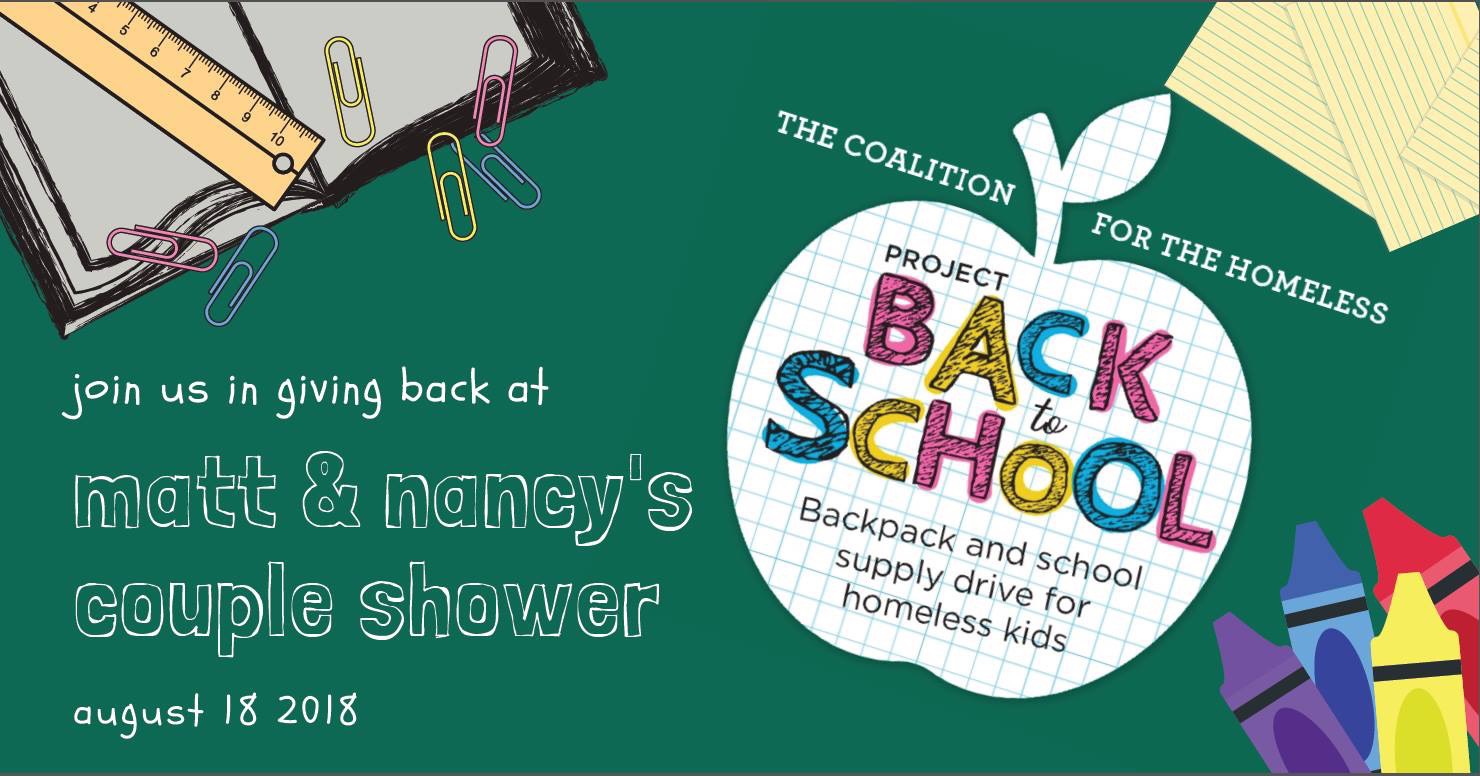 It's time to talk REWRITING THE RULES!
One of our rebel couples, Nancy + Matt, who got married in October 2018 decided to rewrite the rules to the gross, outdated, sexist bachelor / bachelorette tradition. The coolest thing? They GAVE BACK! They mobilized their community in the coolest way. Read up below!
'"My then fiancée now husband Matt and I really wanted to break the rules on pre-love party festivities. So we decided to do something with a charitable cause in place of a bridal shower.
We initially looked into soup kitchen, animal shelters, charity runs and other activities. But we found that one-of local event like this are not the best because our out-of-town guests could not participate and finding a time for everyone is chaotic (right before the love party, or always, since we are in NYC).
Then I stumped upon this Back-to-School Drive hosted by a local social service called The Coalition for the Homeless and thought it would have been perfect since we can donate the items according to a wish list whenever we want and do a drop off. So we created a Facebook event and provided the link for donation in case those who can't join us want to take part. On the day of, we printed out a bunch of the wish list and handed to our friend and went on a shopping spree. Some friends who could not joined even venmo'd us money to buy the items on their behalf. It was a fun-filled days and ended with boozy brunch."
Mimosas + giving back? COUNT US IN! How are you re-writing the rules? We want to hear! Email us at hello@modernrebelco.com if you've got a story to share.